Happy Cinco de Mayo, Happy 125th Birthday Carnegie Hall, (Wow!)  It's Been 55 Years Since the First American  Arrived in Space and National Wildflower Week, UESiders!
Happy-Happy Intro 

209-A, too, and world with no more of the below: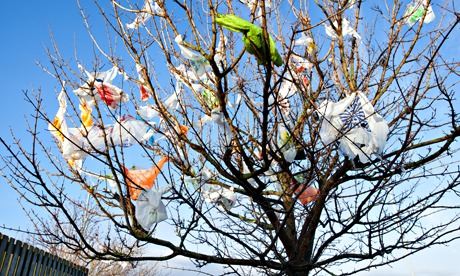 BUT…  And most of all…
The happiest and most loving Mother's Day!!
And a wonderful week ahead for one and all:
Friday, February 19th:  NYSkies Astronomy Seminar
McBurney House, 125 West 14th Street between Sixth & Seventh, 6:30-8:30pm 
Prepare yourself for the Mercury in transit and Mars in opposition with assistance of Starmaster John Pazmino!  Both phenomena observable in NYC skies from start to finish (weather permitting)! Free.
Saturday,  May 7th:

 

82nd Street/St. Stephen's Greenmarket
82nd Street between First and York, 9am–2pm
Compost & Clothes Collection – 9am–1pm 
With us will be American Seafood, Bread Alone, Ballard's Honey, Valley Shepherd Creamery, Rising Sun Beef, Alewife, Ole Mother Hubbert, Samascott, Gajeski and Sikking Farms!
Yes, Ballard's Honey will be back!
No, no Master Knife Sharpener…  Fingers crossed, she'll return next week.
Returning to the all-important subject of Mother's Day:  Just how fabulous will this Saturday's Sikking Farms flowers be????
(You could treat Mom to some choice spring onions, garlic and greens, too!)  
Last week's recycling totals: 75 lbs. batteries; 12 lbs. cords, corks, cellphones and cartridges; 9 1/2 compost bins;  61 bags of clothes.
Yet another 9 1/2!!
Saturday, May 7th:

 

Holy Trinity's May Fair 
Church of the Holy Trinity, 316 East 88th Street, 11am-6pm
The annual street fair complete with live music, tables of books, CDs and interesting bric-a-brac, a children's corner with face painting, crafts and TWO bouncy castles!  Special activities for the dog lovers among us!  Food and drink from the Genesis Pub!  All proceeds go to church programs, of course.
Saturday, May 7th:

 

Spring Esplanade Exploration
Meet on the Esplanade at 86th Street, 1-4pm 
Who knew that just off our beautiful – in spite of decades of neglect – Esplanade are many a perilous eddy, whirlpool and rocky reef…  Along with the second fastest tidal current in the world! Yikes!  Hell Gate, indeed!  Just some of remarkable nature extending from Schurz Park to 103rd Street!  Famed birder, environmentalist, self-described "interpreter of human ecology" and Exploration leader Gabriel Willow will be making it all the more vivid!  (P.S.  Music and treats await at the 103rd Street end!!)  Free!!  Be there and enjoy, friends!    For more…
Wednesday, May 11th:

 

"Reuse Because You Can't Recycle the Planet" Screening, Panel and Fund Raiser
4 Times Square, 4th Floor, 6-8pm
The film:  Reuse Star Alex Eaves' cross-country adventure/investigation as to how reuse is a win-win-win for people, planet and wallet.  The panel:  NY experts on the art of re-use.  The fund raiser:  For the Manhattan Solid Waste Advisory Board which underwrites such worthy endeavors as the Community-Scale Composting Grant Program!   Tickets:  Starting at $20…
Wednesday, May 11th:  

To Change Everything, We Need Everyone Event
Seafarers & International House, 123 East 15th Street, 7pm
The May installment in the ongoing Sierra Club Sustainability Series.  This time out, experts fill us in on ways each of us can advance the cause of energy efficiency, water consumption, food waste (UESiders know something about that one!) and the impact of (non-Greenmarket) agriculture.  Free but donations appreciated. 
And then: 
Saturday, May 14th:  

Wildflower Day at Solar One
Meet at the Solar One Educational Center, Stuyvesant Cove Park, East River Esplanade between 22nd and 23rd Streets, 11am-2pm 
Totally family-friendly, hands-on gardening…  Planting and watering seedlings…  Learning about why we don't like weeds and how to remove them complete with roots…  Basic and fun plant identification…  A great talk by naturalist Mark Brownlee describing how plants came to be plants… And everyone leaves with native oak acorns to plant!  Free, but please RSVP to  liza@solar1.org. 
Sunday, May 15th:  

Green Park Gardeners Volunteer Day Plantathon
Andrew Haswell Green Park, East River Esplanade at 60th Street, 2-5pm
The mission:  Plant 350 Black-Eyed Susans donated by the Parks Department and Partnerships for Parks in the Green Park Gardeners' gorgeous beds along our wonderful Esplanade!  To sign up to lend a hand, please email greenparkgardenersnyc@gmail.com.  (Heavy rain cancels.  Rain day, Saturday, May 22nd.)

Monday, May 16th:

 

3rd Annual Esplanade Friends Benefit!
Bar Felice, 1591 First Avenue at 83rd Street
Public art and flowers and music and dancers and unrelenting pressure for swift repairs and structural upgrades and the gorgeous improvements to come on the Rockefeller U and Hospital for Special Surgery segments…  Not to mention the resurrection of the 107th Pier!  We've all seen changes and how vibrancy's returning to our wonderful Esplanade.  Save the date and be a part of keeping the great new energy flowing!!  (And then there's Bar Felice's great room, fine wine and hors d'oeuvres…)  For tickets and more…
Tuesday, May 17th:  

Hudson River Tunnel Scoping Meeting
Hotel Pennsylvania, 401 Seventh Avenue at 33rd Street, Gold Ballroom, 3rd Floor, Afternoon Session 3-5pm, Evening Session 6-8pm
The Federal Railroad Association and New Jersey Transit invite the public to a pair of meetings during which tunnel plans will be reviewed and citizens can informally speak with and query staff, and submit comments.  A most critical infrastructure project, so go and weigh in, people!  To prepare yourself and more… 
Over the Memorial Day Weekend:
Sunday, May 29th:

   3rd Annual Memorial Day Hamilton Walking Tour
Meeting Place Given With Ticket Purchase, 1pm
Author and Hamilton afficianado James Nevius will lead a lucky group through streets and to sites that were very much part of Hamilton's world.  Tickets: $20 before May 18th and $25 thereafter.  For more and tickets...
 Suddenly, it's June:
Saturday, June 11h:  

Shred-A-Thon Almost Summer Edition
82nd Street between First and York, 11am-2pm
Ready…  Set…  Start bundling up that avalanche of paper now!!
Just keep in mind:
NO cardboard or handled shopping bags.
And please do remove paper clips and spiral bindings. 
NO HARDCOVER BOOKS.   (But we do accept paperbacks.)
Take your hardcovers over to Goodwill.
(As always, thank you, Council Members Kallos and Garodnick for making Shred-A-Thons possible!)
Monday, June 13th to Wednesday, June 15th:  

Clean Energy Economy Conference
SUNY Polytechnic Campus, Utica, New York
From microgrids to solar PPAs to hydro to clean energy communities and back again!  So much to learn and in beautiful upper New York State!  Tickets from $50-$97.  For full details…
Then there's miscellany:
Think America should do something about the lead in its water???  (Legislation and money are languishing in Congressional committees.)
Humm…  What's the EPA and Army Corps of Engineers up to…  Dumping dredged material – CT-dredged material, at that – in waters New York and Connecticut share?  And just what's that material? 
Kudos to NYS Senator Liz Krueger for co-sponsoring the Fossil Fuel Divestment Act that, if passed, would require the State Comptroller to remove any fossil fuel holdings from the NYS Common Retirement Fund by 2020!
Great exemplar of citizens eloquently going to bat for the green:  Recent testimony on off-shore wind power at a Long Island Power Authority hearing…
More kudos still to Scott's Miracle Gro for eliminating bee-killing chemicals from its Ortho product!
All but impossible to believe but Fairway – never been in the 86th Street store when it was jammed with shoppers – has declared bankruptcy!  (But they say they'll be out of it by June…)
Coming soon to York and 75th…  Yes with an affordable component, but the usual an-architect-maybe-walked-through-the-room design… 
For all those who'd prefer personal products not containing tricolsan…  
Tired of the increasing number of robo calls and like them to go away?
Whoa!  Don't we all need the updated and free NYS "Atlas of Inland Fishes of New York" guide to all 181 of the finned and scaled inhabiting state lakes, ponds, rivers and streams!  
Then there're these amazing stats on fish in the NYS portion of Lake Erie!  (Is the DEC ever busy!) 
Way, way off the reservation:
Remember your high school chemistry class?  Remember its classic whoosh bottle demonstration?
Eleven of the world's most baffling theme parks…  (We don't need more than 11!)
Nine famous rocks…  (We have ourselves pressed lips on the Blarney Stone!)
A house and environs covered in coffee mugs?
Animal Time:
After 25 years of extinction in the wild, the African oryx is reintroduced to the desert of Chad!  (And our Smithsonian played a role!)
Hummingbirds get their wealth of energy (up to 100 wing strokes a second) how?
Not that we aren't all grateful for the improving – if not great – state of our UES parks, but wouldn't be great to have a herd of goats nibbling away in one of them?
More people…  More highrises…  More chickens in the backyards of NYC!
Muskrats in our waterways, too! 
We'll be dreaming of millions of plastic bags (still in shipping boxes, all unused),
UGS